---
The Weare Historical Society
P.O. Box 33
Weare NH 03281
Programs and Projects
A freshly painted flagpole with new flag ...
...and the refurbishing of the 1916 WWI Navy anti-aircraft gun on the Stone Memorial Bldg. lawn. (Veterans Day 2007)
Weare Historical Society supports work on these buildings, all of which are on either the National or State Register of Historic Places:
Stone Memorial Building
Clinton Grove Academy
Weare Town Hall
Paige Memorial Library currently called the Weare Public Library.
The Society also supports work on the Horse Shed, tramp House, and Osborne Hall.
Clinton Grove Academy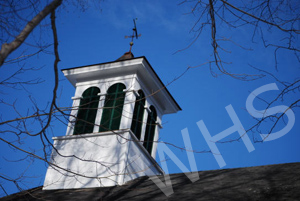 Clinton Grove Academy Bell Tower Refurbished
Weare Town Hall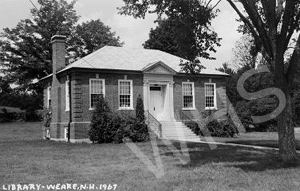 Paige Library Old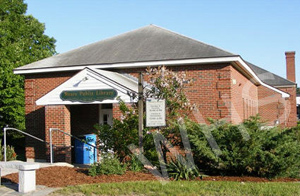 Paige Library Addition
Stone Memorial Building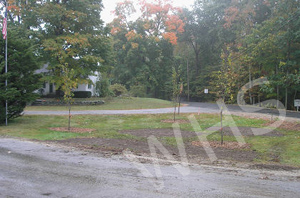 The old stumps and brush were removed in the triangle at Clinton Grove and replaced with three Elm Trees donated by the Weare Historical Society
The Tramp House, circa 1900.
The Tramp House after the Society hired Dave Hewey to re-roof it and replace and paint the clapboards and trim.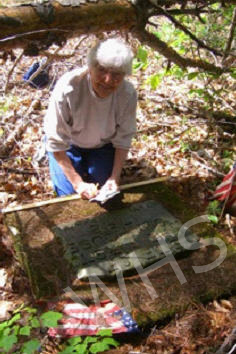 Betty Straw at location of first Town Hall
Beautification for the 250th celebration. Planting daffodils bulbs at Center Woods School. Students and staff planted 700 daffodil bulbs in the fall of 2011. Stop and see the flowers in April. Additional bulb and wild flowers have been planted on Rt. 77(Sugar Hill South and near Sherwood Forest Rd. , Rt. 114 by the Welcome to Weare sign, at Clinton Grove, at the intersection of Rt. 77 and 114 in North Weare, on the Stone Memorial Lawn, Rt. 149 Bolton Field and the Weare Town Office.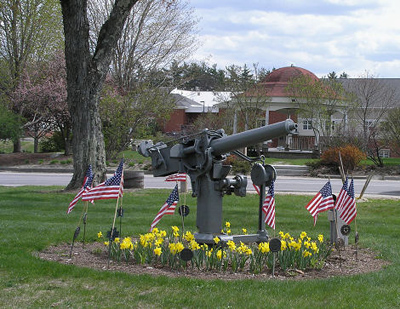 The WWI gun in front of the Stone memorial building.
The Tea Party - Sponsored by the 250th committee All profits to support the 250th Celebration in 2014
At our holiday program with Weare Public Library (Dec. 2007) family activities were enjoyed by all: Diane Kordas's puppet show, crafts, storytelling, caroling, tree lighting, and lots of goodies to eat.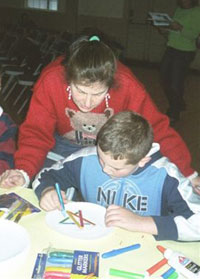 Heleen Kurk helps at the crafts table.
Joanne Shields at the refreshment table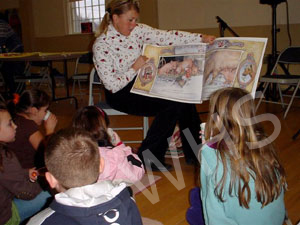 Heidi Little reads a holiday adventure to the children.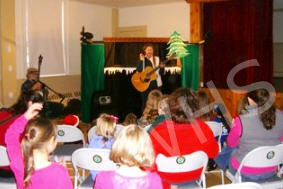 Christmas Program Puppet Show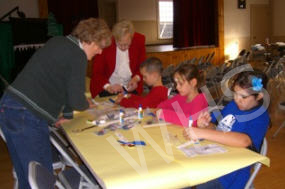 Christmas Program Craft table
The Christmas party is sponsored by the Weare Historical Society and the Weare Public Library.
Our sister organization, the South Weare Improvement Society is renovating Osborne Hall, one of Weare's historic buildings.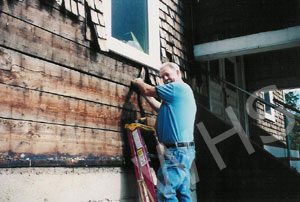 Rad Betts gives Osborne Hall a facelift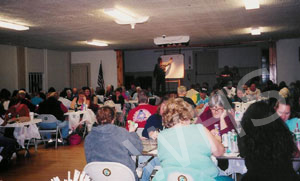 Bingo: Fund-raiser for Osborne Hall